About Us
Dr. Bill Morgan, Director of Paoli Psychological Associates, is a licensed psychologist with over twenty years experience as a counselor, therapist, and diagnostician.
Paoli Psychological Associates is a group of mental health professionals dedicated to helping people navigate life's challenges. We are trained and experienced in a number of therapeutic approaches that assist our clients in developing greater levels of satisfaction and success in life. We specialize in Cognitive Behavioral Therapy.
William D. Morgan, Psy.D.
Licensed Psychologist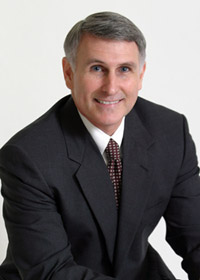 William D. Morgan, Psy.D., is a clinical psychologist in private practice in Paoli, Pennsylvania. Dr. Morgan is a caring, compassionate, effective, down-to-earth psychotherapist and evaluator whose approach to counseling, assessment, and therapy is distinctively growth-oriented, emphasizing gaining the skills needed to handle life's challenges and achieve one's full potential.
Dr. Morgan works with children, adolescents, adults, and families to facilitate change, personal growth, greater contentment, and personal effectiveness through counseling sessions in which clients engage in the process of clarifying challenges, increasing insight, and developing strategies and skills to reach the goals they desire. Dr. Morgan employs short-term counseling approaches such as Cognitive Behavioral Therapy (CBT) as well as long-term therapeutic approaches.
A partial list of his specialties include: counseling/psychotherapy for emotional and relationship problems (anxiety, depression, and other); Attention Deficit Disorder (ADD/ADHD) in children and adults; testing and assessment (diagnostic, psychoeducational, learning disabilities, career, ADHD, custody, forensic, and other); parenting and family issues; and career and workplace issues.
Dr. Morgan has a doctorate in clinical psychology and is adjunct faculty in the doctoral psychology program at Widener University. He has written a series of professional articles and chapters about the treatment of various problems. He is a popular speaker on issues of personal growth and change.
Dr. Morgan is a licensed psychologist. He is a member of the American Psychological Association and the Pennsylvania Psychological Association, and he serves on the professional advisory board for Chester County CHADD.
For more information about Dr. Morgan's services click here.
Diane Moore, M.S.
Licensed Professional Counselor
Diane Moore, M.S. is a Licensed Professional Counselor who brings 25 years of clinical experience in the field of mental health. She has worked in a variety of settings including private practice, inpatient psychiatric programs, and inpatient and outpatient substance abuse and addiction programs. In addition, Diane previously enjoyed nine years counseling young adults in a university counseling center.
Her areas of interest include anxiety, depression, adjustment to life changes, multi-cultural counseling, sexual trauma, step-family adjustment, eating disorders, substance abuse after-care and support for ongoing recovery, and women's issues. She works with adolescents (14-17) and adults. Diane enjoys and has extensive experience in faith-based counseling at the request of the client.
Diane provides a casual and warm atmosphere with her clients and emphasizes wellness mentally, spiritually and physically. She is trained in and utilizes a variety of psychotherapeutic approaches but largely focuses on Cognitive Behavioral Therapy (CBT). Diane is a Licensed Professional Counselor and holds a M.S. degree in Counseling and Human Services from Florida State University. She is a long standing member of the American Association of Christian Counselors.
Gary Davis, Psy.D.
Licensed Psychologist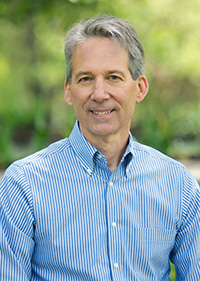 Dr. Gary Davis is a clinical psychologist working with adolescents and adults as individuals, couples, or in groups. Dr. Davis completed his doctorate in clinical psychology at Chestnut Hill College. He has experience working in college counseling centers and in the child welfare system, and for several years he worked with the chronically ill in community mental health settings. Dr. Davis has also been on the staff in residential psychiatric settings treating persons with addictions, trauma, and other behavioral disorders. In addition to the Doctor of Psychology degree, Dr. Davis holds a Master of Divinity degree from Yale University and a Master in Social Work degree from Virginia Commonwealth University.
Dr. Davisí areas of specialty include treating addictions, personality disorders, anxiety, trauma, depression, and grief. His goal is to help persons work through problems in order to enhance their quality of life, to increase their enjoyment of work, family, and intimate relationships, and to meet new challenges with optimism and confidence. He works from a Cognitive Behavioral Therapy framework and employs mindfulness-based therapies to support his patients in gaining greater freedom from distress and suffering. Dr. Davis also conducts psychological assessments.
Jenna Mercadante, Psy.D.
Licensed Psychologist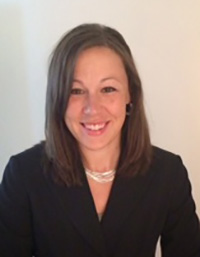 Jenna Mercadante, Psy.D. is a clinical psychologist specializing in assisting adults with depression, bipolar disorder, anxiety, and trauma-related disorders including PTSD. She has experience in working with combat veterans. In addition, Dr. Mercadante provides psychological and psychoeducational testing and evaluation services for a variety of circumstances and needs. She takes a client-centered approach to her work which emphasizes individual strengths, mental wellness, and holistic care (mind, body, spirit). Dr. Mercadante also utilizes Cognitive Behavioral Therapy (CBT) and Dialectical Behavior Therapy (DBT) in the psychotherapy work she does.
Dr. Mercadante received her doctorate in clinical psychology from Wright State University. She is a licensed psychologist.
Susan K. McCrea, Psy.D.
Psychology Resident
Certified School Psychologist
Board Certified in Biofeedback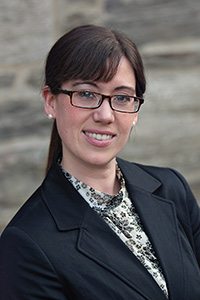 Dr. Susan McCrea is a clinical psychology resident with over five years of experience providing psychological services. Dr. McCrea offers counseling and psychotherapy, psychoeduational testing, academic coaching, and ADHD coaching.
She also provides new hire psychological evaluations for public service professionals including police officers, firefighters, and EMT's. Her areas of specialty include: anxiety, depression, migraine and other headache disorders, stress management, relaxation, Biofeedback, ADHD, and academic issues. Dr. McCrea utilizes a Cognitive Behavioral Therapy (CBT) approach. She treats all clients with warmth and genuine respect, viewing clients as collaborators in the therapy process.
Rebecca Bubb, Ph.D.
Licensed Psychologist
Certified School Psychologist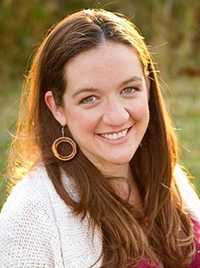 Dr. Becca Bubb is a clinical and school psychologist with over eight years of experience providing psychological services to children, adolescents, families, and adults. She provides counseling, psychotherapy, and psychological and psychoeducational testing services.
Dr. Bubb uses a client-centered approach, focused on building a strong relationship with her clients. Dr. Bubb also provides Cognitive-Behavioral Therapy. She works to fully understand the client's strengths and well as the nature of their struggles so that they can most effectively work together throughout treatment to help the client achieve their goals. Some of Dr. Bubb's specialties include: family and relationship issues, anxiety, depression, stress management, learning issues, identity concerns, self- esteem, women's trauma, and mindfulness.
Dr. Bubb received her Ph.D. from Bryn Mawr College in Clinical Developmental Psychology. She is a member of the American Psychological Association and the Pennsylvania Psychological Association.
Susan Payne, M.S.
Professional Counselor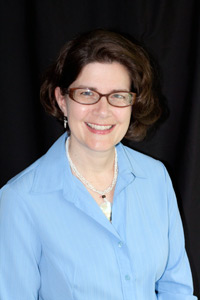 Susan Payne, M.S. is a professional counselor whose blend of compassion, humor and straightforward honesty help create an effective therapeutic relationship.
Susan's areas of focus include: grief and loss adaptation, depression, anxiety, spiritual healing and growth, major life transitions, burn-out, faith-based counseling, and career and ministry coaching. Susan has a special interest in teens, young adults, and women's issues. Susan's cognitive-behavioral therapy approach focuses on changing unhelpful patterns of thinking and behavior, making choices consistent with values, and purposeful action.
Susan has previously worked as a Speech Language Pathologist and is fluent in American Sign Language (ASL). She has special training in helping families cope with life challenges due to autism, deafness, Down's Syndrome, stuttering, aphasia, Alzheimer's, dementia, and other communication-based disorders, and enjoys leading support groups for care-givers.
Susan holds a M.S. degree in Counseling and a M.S. degree in Speech Language Pathology. She is a member the American Association of Counselors (AAC) and the American Association of Christian Counselors (AACC).
Serving Paoli, PA; Media, PA; Wayne, PA; King of Prussia, PA; Exton, PA; West Chester, PA; Downingtown, PA; Malvern, PA; Newtown Square, PA; Broomall, PA; Phoenixville, PA and the surrounding area in Chester County, Delaware County, and Montgomery County Pennsylvania.
Overview of Services
Academic Achievement
ADHD Diagnosis and Treatment
Anxiety and Panic
Attention Training
Autism Spectrum Disorders and Aspergerís Syndrome
Biofeedback
Career Counseling
Child and Adolescent
Christian Counseling
Counseling and Psychotherapy
Depression
Divorce Recovery
Drug and Alcohol Problems
Eating Disorders
Educational Evaluation
Family Issues
Forensic Evaluation
Headache
Health and Wellness
Learning Disabilities
Life Coaching
Marriage and Family
Men's Issues
Parenting
Personal Growth
Post-Traumatic Stress
Psychological Testing and Evaluation
Relationships
School-Related Issues
Sex Therapy
Stress Management
Women's Issues
Workplace Issues